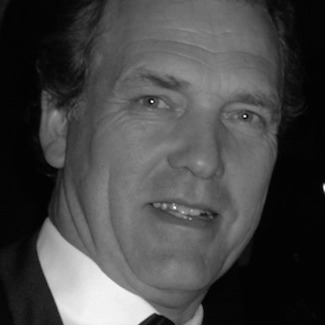 After obtaining his MBA, he spent 16 years working in various executive positions in the Food Processing and Fast Moving Consumer Goods Industries of which five were in the Ice Cream business in the U.S.A.. Thereafter he was respectively the CEO of Wessanen Animal Feed, the CEO Wessanen Flour, the CEO of Beckers Snacks, and the CEO of Bols Jenever in the Netherlands. He joined Ahold in 1994. Mr. Van den Ende was COO with Albert Heijn responsible for the stores, sales and operations, business development and management development and CEO of all Specialty Stores of Ahold.
In the nineties Mr. Van den Ende chaired The Coca-Cola Retailing Research Group in Europe and was chairman of the National Association of Supermarket Chains. During five years Van den Ende managed a Boardroom Consultancy firm, UW Network. In the meantime he was a part-time CEO of one of a Superunie supermarket chain.
In 2004 he was appointed CEO of Intres, a cooperation with 2000 independent and franchise stores in the Netherlands. This non-food Retail Service Organisation was active in the fashion-, textile-, sport-, furniture- and book- retail sectors. They were in the retail banking industry as well. J. Oscar M. van den Ende was/is non-executive director of several (inter)national companies. He was amongst others chairman of the prestigious "Dutch Retail Awards". In the summer of 2010 he continued his Strategy Consultancy activities.
1982 Turned a bankrupt company around into a cash cow
1986 Won a CLIO Award " KEMPS it's the cows" campaign in the USA
1990 Created the context for a safe bridge in a highly complex political and business environment
1995 Crafted 'Next Week Open' ('Volgende Week Open') a revolutionaire remodeling format in the retail business
2000 Recommended to separate Tommy Hilfiger from Pepe Jeans in Europe (successfully implemended)
2004 Reorganized a company and avoided a major bankruptcy
2008 Merged two industry rivals strategically
2012 Organized a 'Stick Together Event' for 500 physically and mentally challenged children in Utrecht
Oscar van den Ende is married to Trudy Starreveld, they have four children, one grandchild.