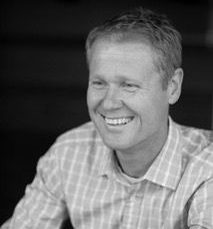 Marc van Pappelendam is a 52 years old Dutch native passionate about sports and envisioning a world in which we all lead a more healthy & active lifestyle to significantly reduce our carbon footprint.
After finishing his Law Degree, he worked 6 years at Procter & Gamble in various commercial and brand roles before following his passion for sports and joining Nike in 1999.
Marc spend almost 20 years at Nike in various General Management positions and left in the summer of 2018 to reflect on life and started as an independent business coach and advisor with a special interest in sport, mobility and social impact. In 2018 he coached one of the global finalists of the Cartier Womens Initiative, a business competition for female led social impact ventures.
At Nike, Marc has been amongst others the VP of Commerce for EMEA overseeing all wholesale and retail activities; the VP/GM for the UK&Ire, leading the Nike brand in one of their main markets with as a key high-light the London 2012 Olympics: VP/GM for Central & Eastern Europe and VP/GM for Nike Football. He has strong proven functional expertise in marketing, sports marketing, sales, retail, operations and organisational transformation. And during all these years he developed extensive General Management and leadership skills, leading large diverse teams and businesses across multiple countries and cultures in mature and developing markets.
Outside work, Marc is an enthusiastic 'weekend warrior' on his road bike with a preference for the beautiful roads in the Alps. And off the bike he spends a substantial amount of time in Italy to enjoy the rich culture, language and la dolce vita. And most importantly, he is happily married with three children.