What are the best green ventures out there?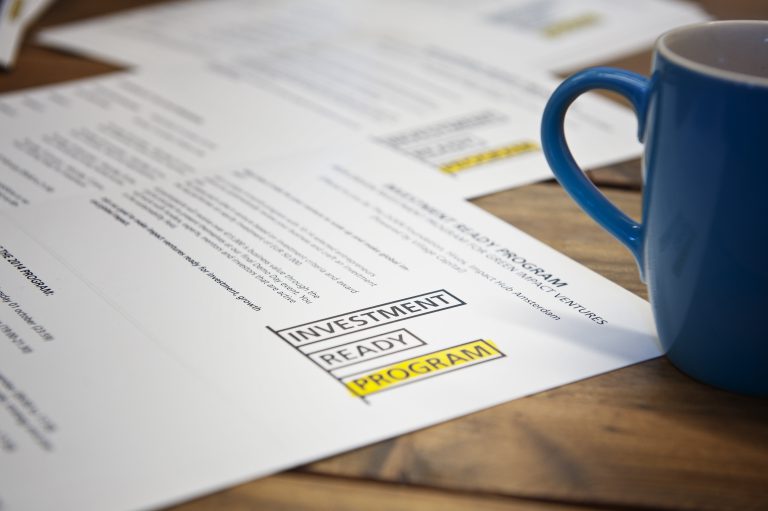 Since the Investment Ready Program 2014 Kick-Off our recruitment team is working day and night to find the top green ventures in the Netherlands that can benefit from this program. We've had our first cups of coffee with potential participants and are planning meet-ups in various cities to reach entrepreneurs beyond 'de randstad'.
We appreciate your ambassadorship
It would be amazing if you could bring us in touch with the entrepreneurs we seek. How can you do that?
Are you interested in the program yourself? Please leave your contacts here and we'll call you.
Can you recommend entrepreneur(s) we should get in touch with? Please send their contact details to frederic@investment-ready.nl and we will get in touch.
Feel free to write about us in your newsletter (like Sprout did), follow and mention us on Twitter, or post about us on your blog. Mail marieke@investment-ready.nl for communications materials such as pictures, logo, etc.
Which entrepreneurs do we seek exactly?
We are seeking green entrepreneurs creating scalable solutions to global challenges. Like Rural Spark (winner in 2013) and Elemetal. We make sustainable ventures ready for investment, growth and global impact. Our program is unique for its approach, because it is built around entrepreneurs supporting each other. It is a 4-month peer-learning program that consists of 12 workshop days leading up to an Demo Day, supported by mentors, speakers, content experts, associates and powerful business tools. The program value is estimated at €15.000. More program details you can find here.
You can apply for the program if you are a purpose-driven entrepreneur, working on tackling sustainability issues in:
Energy & Mobility
Supply Chains & Logistics
New materials & Waste
Agriculture, Water & Food
More info on application criteria and process can be found here: https://www.investment-ready.nl/apply.
Want to know what media have written about us? Check out the call for applications on Sprout or read one of the articles that NuZakelijk.nl published last year.
What participants say:
"This program is a social-entrepreneur-peer-coaching-carrousel, which is truly unique and absolutely fabulous. We've gained insight particularly on the financing and marketing perspectives of the business, but perhaps the most important thing was the program forces you to 'stop' and spend dedicated time thinking about developing your business. Priceless." – Machiel van Dooren, 2013 participant.