Prime Minister Rutte supports MoU Rural Spark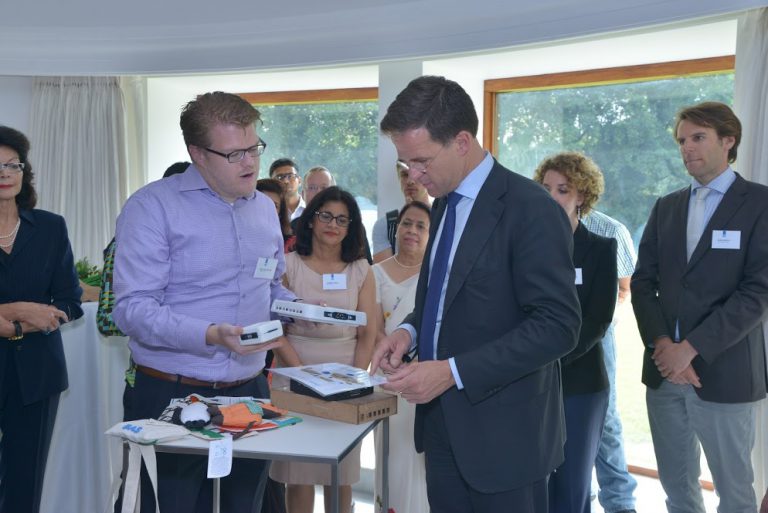 2013 alumnus & winner Rural Spark is scaling up! On June 5th they signed an Memorandum of Understanding with Vayam Renewable (Basix Group) in the presence of Prime Minister Mark Rutte at the Dutch Embassy in India, for manufacturing and distributing 10.000 Rural Spark Energy Kits in India.
Scaling up
From the outset Rural Spark set themselves the ambitious task to build energy solutions that facilitate access to energy in regions that are deprived of this fundamental right. As agreed in the MoU with Vayam Renewables they will distribute 10,000 energy kits in the next two years, securing access to energy for more than 150,000 Indian families in rural villages.
Rural Spark goes Indiegogo
Working towards becoming one of the most successful campaigns ever on Indiegogo, Rural Spark will launch their crowdfunding project on Indiegogo on June 22nd and aim to raise up to €300,000. The funds raised will be used towards the sales and distribution of a large quantity of Rural Spark Energy Kits, that are built to bring greater prosperity to some of the most isolated communities in India.
You can support this goal by sharing their message.