Meet the 2014 Cohort | 10 green impact ventures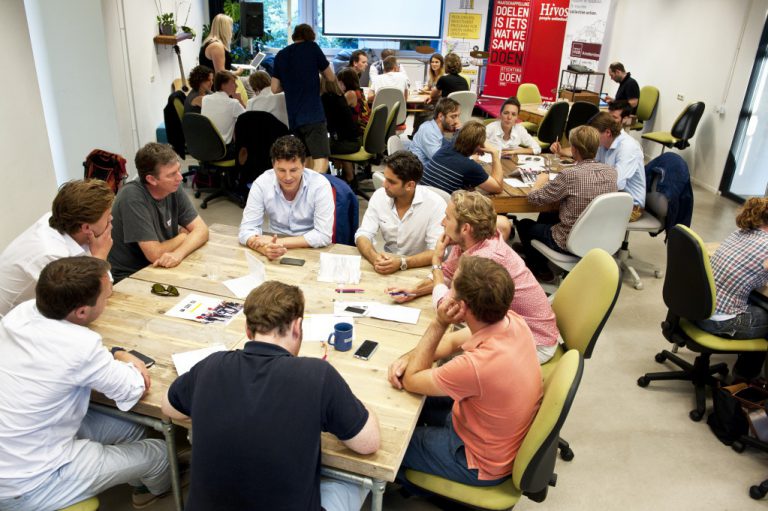 Ten green impact ventures are selected to be part of the 2014 cohort of the Investment Ready Program. The entrepreneurs work on issues that range from CO2 extraction and supply, seaweed cultivation for a sustainable aquaculture, floating houses for Asia, to sustainable motorbikes for Africa.
The coming four months they will be supported by the program to build an investment plan, attract investment and realise their growth ambitions.  The 10 entrepreneurs take a seat on the "investment panel" where they will assess their peer's ventures and collectively award the top performer an equity investment of €50.000. The program will be rounded up with a Demo Day where the ventures will present themselves to various investors and funds.
Partners, mentors and expertise
Next to support from experienced mentors, the entrepreneurs can use the support of program partners as De Brauw for legal advice, The Boston Consulting Group for strategic development and market analysis and Rabobank for financial questions.  With pitch coach David Beckett and the prezentation expertise of Mr. Prezident the entrepreneurs will prepare themselves for the Demo Day on February 20th 2015. Investment clubs such as Toniic, De Investeerdersclub, Money Meets Ideas en Pymwymic will be present, as well as several funds and informal investors.
The 2014 cohort
The group consists of both experienced as well as young entrepreneurs seeking for capital for their technology, product or solution with a proof of concept. Their ultimate goal is to contribute to a transision towards a more sustainable and circular economy.
Meet & greet 31 October
Are you interested in the stories of these ventures? Join us for a drink with our team, the entrepreneurs, mentors, investors and partners of the program on October 31st at 17.00 (please RSVP here).