Large private equity investor opens international doors for Windchallenge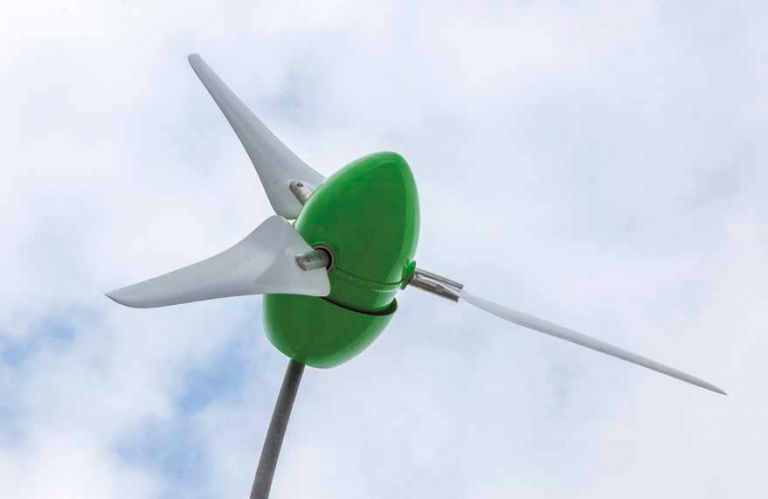 Windchallenge Holland raised an impressive investment of EUR 1,5 million that enables the company to accellerate its international growth. The Windchallenge turbine is an innovative Dutch design of windarchitect dr.ir.ing. Sander Mertens. With its patented blade rotation and light weight it is a break through in local sustainable energy generation. The company will focus on the Nordics first, after which Canada and the United States will follow.
De Windchallenge molen is een door de natuur geïnspireerde kleine windturbine. Met hogere windsnelheden draaien de bladen weg, zodat er een lagere windbelasting is. Door deze lage windbelasting kan de molen voor nieuwe toepassingen gebruikt worden. Plaatsing op (licht-)masten en daken van bedrijven en de combinatie met elektrisch laden zijn interessante toepassingen.
Sinds kort is het van origine op de TU Delft campus gevestigde Windchallenge verhuisd naar de M4Havens in Rotterdam. Rotterdam Partners heeft Windchallenge naar Rotterdam gehaald, een stad die bij de internationale ambities van Windchallenge past. De verhuizing naar de SuGu Makersplace (voorheen EON werkplaats) is voor Windchallenge een strategische keuze en een inspirerende omgeving om op te schalen.
De halffabricaten van de Windchallenge molen worden in Nederland gemaakt en in Rotterdam geassembleerd. De nieuwe investering maakt het voor Windchallenge mogelijk om haar team uit te breiden, innovaties door te voeren en door te gaan met onderzoek. Na pilot land Nederland is de gang naar de Nordics een logische stap.