Koneksie starts Kibo Early Bird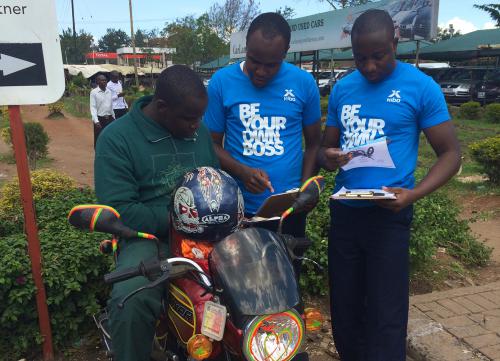 Just after Demo Day last February, Koneksie (2014 alumnus) presented their brand "Kibo". In April they successfully started an Early Bird program in Nairobi and collected over 120 sign ups.
"Be your own boss" and "Have a safe ride", those are the slogans on the Kibo website. Kibo is more than a bike. It's a total package for the motorcycle taxi drivers to become independent business owners. The development of the motorcycle is a different design process than the development of the services that are included in that total package. The main objective of the pilot is to learn how our end-users interact with the developed services.