Find an investor who suits the mind-set of the company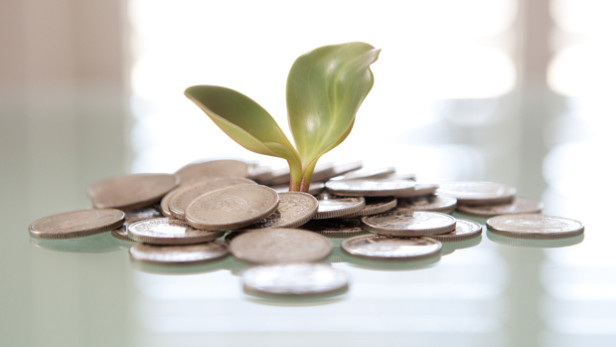 (Photo by: Tax Credits / CC BY)
As we are building this year's program, we are looking back at some of last year's great speakers. One of them is Stanley Anyetei, founder of Social-to-Business Strategist. As an investment strategist for social investors he shared his expertise and lessons learned – "Traditional investments will always exists, just show them ways to innovate", Stanley Anyetei.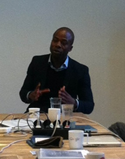 Your personal bank account, outside investors, financial institutions, philanthropists, suppliers and customers are all persons or institutions from which you can gain liquidity. Liquidity to, for instance, grow your company. But how does this work and what to take into account? Stanley Anyetei has a lot of experience in the financial industry makes us aware about the choice we have while searching for an investment. Friday afternoon he kicks off.
Starting with the basics: What types of investment are there?
A lot of entrepreneurs start with personal equity, so called 'sweat equity'. If this personal equity is no longer an option, there are other ways to finance your business. You can go for a debt or get money in trade of your shares. So called equity. Of the other hand, customer or supplier finance or grants (be aware, grants are never 'fee money') could be reasonable options when you are looking for investment. Whatever option you may choose, most important is that you think about the different options. Make sure you know what the several options are about and what the pros and cons of these option are. So, make sure you consider the repayment structure, you know what the claim on assets of your company will be and make the type of returns the investor wants when he is investing specific. Stanley tells us: "Take your time and think about the type of investment. Which type fits the stage you're in with your company?".
What's next? Make impact measurable
Besides choosing the right type of investment in a certain stage, finding the right investor is key. Especially when you seek investment in your social enterprise. You and the investor has to be in it for the same reasons, for the same purpose. Your purpose. Make sure you have a conversation about this with potential investors. Besides that, talk about the risks of the business and build the terms and rules of the investment. Social enterprises are trying to make a difference (impact) which is not to measure with traditional accounting. This is why the investor has to commit his/herself to the goals of the social enterprise. Stanley: "Where traditional investment is about accounting and revenue, this type of investment is about making a difference. Make this difference measurable in numbers with your investor". Stanley sees a big opportunity in these social enterprises focussing on making a difference instead of making revenue. "If you are making a difference and see the people on the bottom of the pyramid as your customers, there is a huge market, so people will invest in it."
Last but not least; tips and tricks when searching for social investment
Stanley keeps us sharp at the end of our Friday session. He summarizes: Investors are seeking for really dedicated entrepreneurs, scalable business model and a real solution with impact. Besides that:
– Be very specific about value and define numbers with your investor
– Choose the type of financing fitting your company's state
– Finding the right investor takes time but pays off
– Do your homework before you go to your investor
– Be optimistic, but don't be silly!
by Karolien van der Ouderaa, Village Capital 2013