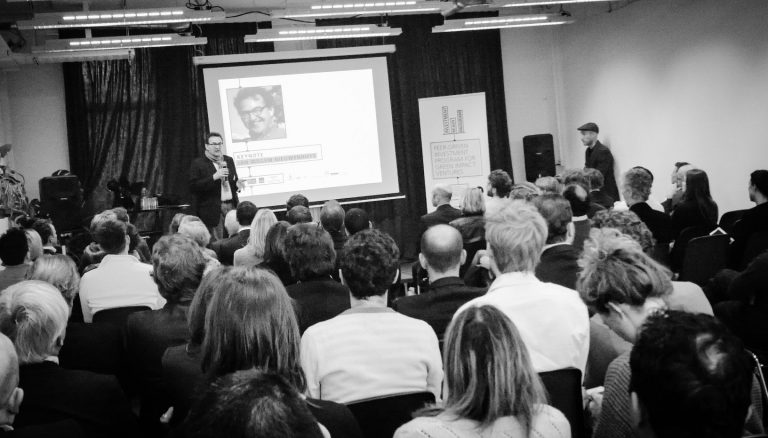 On February 20th, the 10 green impact ventures of the 2014/15 Investment Ready Program presented their growth plans and investment proposition at the Demo Day.
A summary of the last months
We reviewed 200 startups from 100 sources, received 50 applications, out of which we selected 10 ventures. Together, they have 42 years of entrepreneurial experience and received €11,8 million in funding to date.
The ventures received 1500 hours of program support over the course of 16 weeks, worth €150.000. They rated each other on 20 investment criteria, submitting a whopping 7,200 rated items, resulting in 1 highest score: MUD Jeans, who has won a €50.000 convertible loan. Together, the ventures are seeking €10,9 million in investment from impact investors.
Grand finale
The Demo Day was the grand finale of the program, providing the entrepreneurs a platform to pitch to an audience of 80 investors and partners. At the same time investors and partners got the opportunity to get into real conversation with the entrepreneurs during hosted breakout sessions. At the end of the day we raised our glasses to many new connections made. In the next months we will follow-up these connections and link the ventures to follow-up pitching opportunities. 
Do you want to get in touch with one of the ventures? Please contact Robert-Niels van Droffelaar, impact tracker & investor relations.