The Investment Ready Program is offered by Impact Hub Amsterdam and is powered by ING Netherlands Foundation. We also work in close collaboration with Investment Ready Program CEE, in Vienna, Austria. Find more about their program here.
Core Partners

×
Impact Hub
"Impact Hub is about solving societal issues through entrepreneurship. We are a global ecosystem (90+ locations in world cities) where 'impactmakers' find the space, the people and the support programs to turn their 'idea' into 'impact'. We initiated the Investment Ready Program in the Netherlands with The DOEN Foundation and Hivos because we believe that scalable, enterprising solutions do have a sustainable positive impact on the world's most pressing issues. We are delighted to be scaling the program further with ING to grow collaboration, committed stakeholders, thorough strategies, solid plans and conscious investment. Impact Hub and its network of valued expert mentors have the experience and network through which we contribute these elements. We are both excited and honoured to be able to work with some of the top impact ventures and impact investors in the Netherlands."
Tatiana Glad Co-founder and Director,
Impact Hub Amsterdam Director,
Impact Hub Association Board
Website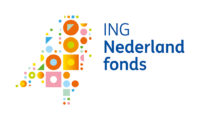 ×
ING Nederlands Fonds
Entrepreneurship is the basis of Dutch economic success. Traditionally we are the bank for entrepreneurs. That is why we suppport entrepreneurs who are starting and growing their venture and why we also initiate activities to offer entrepreneurs prospect for further success.
Website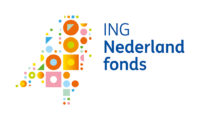 Program Partners