11 Social Enterprises start the 5th Edition of the Investment Ready Program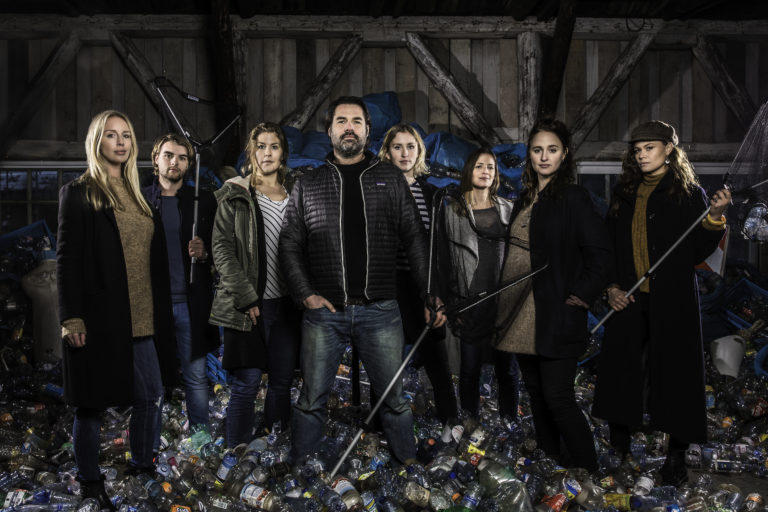 From a fashion library to furniture made of fished plastic and water heated by servers, say hello to our 2018 Investment Ready Program participants. They will participate in the 5th edition of the program.
CoVadem – "A cooperative solution for the real-time collection of ship and river data. Better performance and minimal environmental impact."
Dophert – "Delicious and hip vegan food; the tastiest burgers, sandwiches and cakes in a restaurant and through a catering service and bakery."
Flick Bike – "Hop on a bike anywhere. Our smart key slot and mobile app turns orphaned, stationary bikes into shared bikes."
LENA the fashion library – " Borrow your clothes at LENA. Our collection. Your wardrobe. Always the right outfit!"
Loop.a Life – "Beautiful and durable fashion fundamentals of top notch quality. Made from your old sweaters."
Nerdalize  – "Sustainable heat and affordable computer power."
New Electric – "Develop and certify drivetrains that convert cars, boats and heavy equipment from fuel to electric motors."
NoFoodWasted – "The Afgeprijsd app tells you which products are on sale in the supermarket. Waste less, save more!"
Paper on the Rocks – "Notebooks made from Cradle-to-Cradle 'stone paper'. Which is made of stone!'
Plastic Whale Circular Furniture – "High-quality office furniture made from plastic fished from Amsterdam's canals"
The Good Roll – "Finally! Sexy toilet paper with a positive impact."
What is the Investment Ready Program
The Investment Ready Program, whose main partner is ING Netherlands Fund, is a five-month accelerator for scalable solutions to global sustainability challenges.
It includes 12 training days during which we guide entrepreneurs through a systematic review of their business model, strategy and team. We do this to help them craft validated plans for attracting the right investment – funding that matches their growth ambitions.
What makes the Program so successful
During Investment Ready the entrepreneurs examine their own companies through a potential investor's lens. Then, they get to pitch their funding proposals to our network of purpose-driven investors and funds at the Demo Day on 25 May 2018. And this works – Investment Ready alumni have collectively raised more than 8,5 million euro!
In addition, the participants crown the program's winner by ranking each other on more than 20 investment criteria. This peer-reviewing model generates an intensive learning process. And thanks to this insider knowledge, many entrepreneurs have started collaborating with their Investment Ready peers, such as BinBang and MgAubel.
Who supports the Program's entrepreneurs 
The Investment Ready participants are coached by many experts, seasoned entrepreneurs and inspiring mentors. In addition, they benefit from the legal expertise of De Brauw Blackstone Westbroek and the financial knowledge of ING. The Boston Consulting Group helps with strategic development and market analysis. And David Beckett from Pitch Professionals ensures these ambitious entrepreneurs are pitch perfect on Demo Day.